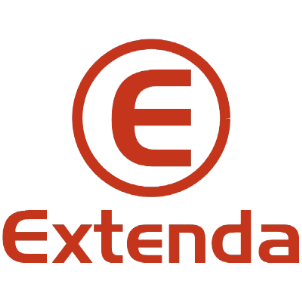 1-800-640-2411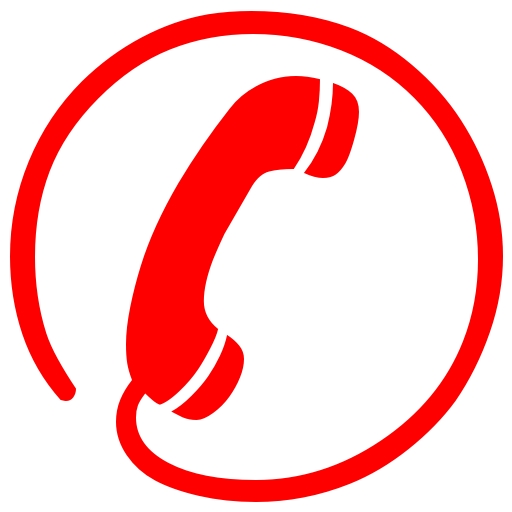 Call Extenda today! 1-800-640-2411
Make the Move to the Best VoIP
Are you thinking about changing your business telephone service or office telephone system? Whether you are reviewing your monthly spending, planning for an upcoming move, or looking to update your technology, Extenda can help. Our consultative approach is designed to deliver great results at an affordable price for your organization.
CTO and CIO Services
Extenda provides a full suite of consultation services, from network evaluations, budget audits, technology strategy and planning, project management, and cloud migration. Click here for more information about how we can enhance your existing IT teams on a project or contractual basis.
One Stop Shopping for Business Telecommunications
Let us make it easy for you to get started. Contact us for quotes on telephone service, telephone systems, and internet service. We provide free phone and internet bill analysis, as well as a comprehensive telephone system inventory and competitive quotes. As a licensed contractor we can also install your low voltage computer cabling and get your data network up and running.
Networking and Structured Cabling
Our certified, bonded and insured technicians can install voice and data cabling, security appliances such as firewalls, routers, switches, wireless access points and battery backup equipment. Whether we are installing additional network cables in an office or wiring a new building to prepare it for move-in, complete with data room and 19" equipment rack buildouts, Extenda can provide a comprehensive installation service. We can also provide interfaces to access control systems such as door boxes, security panels and door phones, install multi-zone paging and overhead speakers, install wireless networks complete with Bring Your Own Device (BYOD) management systems, and wireless bridges and fiber connections for campus and enterprise deployments.
End Surprises with Managed Services
More and more companies are choosing to focus on what they are good at, leaving the rest to the experts. ExtendaCare managed service contracts give your organization priority service, comprehensive upgrade support and software assurance enrollment with your manufacturer of choice, extended warranty support and discounts on labor, waived trip charges, waived same day service, and a Service Level Agreement (SLA) with promised response times. Our Standard and Premium plans even include all-you-can-eat service, so that you can outsource your telephone system management to our manufacturer trained and certified engineers. But most of all, ExtendaCare gives our customers peace of mind.
Cloud Services and Telephone Systems
If you don't want to pay for upgrades, maintenance, phone bills or warranty on your phone system, move it to the cloud! Our cloud-based telephone system solutions give you predictable costs and easy, flexible expansion without sacrificing features, on-site emergency support and active consultation.
Virtual Servers and Workstations
Spin up a virtual server in seconds from our data center! Click here to explore our dedicated, metered cloud computing resources for our customers. Whether you want to host a workstation, critical application, database or web server in the cloud, our self-service portal makes it easy. There is no committment required, and you can delete or suspend a virtual machine at any time.
Take to the Cloud
We can provide virtual phone systems hosted in the cloud, hosted in your data center, hosted in our state-of-the-art SAS 70 type II data center, or installed in your place of business. With Extenda we design the solution that fits your needs and budget including service contracts and maintenance agreements, carrier services, cabling, network equipment, and ongoing support and repair.
Virtual Telephone System
Our virtual phone system gives you the amazing feature set of the Mitel telephone system without any of the responsibility for the system. For a small monthly fee per seat, we take care of your phone service, PBX maintenance and ongoing support. Expansion, ongoing support, office moves and teleworking are simple.
Private Cloud IP Office System
We can deploy a robust software-only phone system that can run entirely on VMware or bare metal servers in your rack. All you need to provide is the internet bandwidth. Just about the entire Mitel lineup, from the telephone system to supporting applications such as messaging and reporting, can be virtualized and installed in a VMware environment. We can install just about any configuration you can imagine, from a pure private hosted environment via Mitel IaaS to a partial cloud / partial premise topology where you maintain fully redundant, warm backups or live, resilient systems anywhere.
What is VoIP? Why Should I care?
Voice over Internet Protocol, or VoIP for short, is the transmission of voice over a data connection instead of a traditional phone line. This technology has shaken up the century old telephone industry and transformed how modern businesses, non-profits and government agencies communicate. Phone calls are sent over the internet or via your computer network, instead of using dedicated cables in your office and phone lines from the phone company.
Unified Communications on the Converged Network
Moving your phone calls to your computer network means your organization stays connected, no matter where they are. We can integrate computers, cell phones, smartphones, tablets and dedicated IP phones across the globe into a single voice network. Calls between all these devices are free, relying on the internet to route calls instead of the phone company.
VoIP Phone Service
People have been 'cutting the cord' at home for years, canceling land lines in favor of cell phones and residential internet phone services, and now businesses can upgrade their phone service, too. Internet Phone Service saves money and a host of new features, such as phone numbers from any area code. We simply use some of your internet bandwidth to send and receive calls from your organization. SIP trunks, the most common standard for VoIP phone service, offers incredibly low toll rates, amazing flexibility, and a world of disaster recovery and redundancy options legacy telephone technology cannot provide.
Office Telephone System Expertise
Extenda has been providing businesses with telecommunications solutions since our founding in 1969. Our unmatched experience means our customers receive expert service and great, cost-effective recommendations based on their needs and business plans.
Telecom Consulting and Needs Analysis
Most people we talk to do not buy phone systems all that often. That is why we make sure our approach is to learn about your business before we make recommendations to you. Whether you are an IT professional, independent IT consultant, or in an operations, finance or management position, Extenda can tailor a solution to meet your specific needs now and to meet your plans for the future.
Desktop Integration and Unified Communications
We sell and service a wide variety of specialty voice integration products that tie your telephone communications into your core business applications, seamlessly and automatically. Applications include:
Call and computer screen recording
Call tracking and reporting software for the contact center
Desktop faxing and fax-to-email
Desktop software integration to programs such as Customer Relationship Management (CRM), Contact Management and Enterprise Resource Planning (ERP) software
Interactive Voice Response (IVR) systems
Speech recognition systems
Video conferencing and collaboration systems
Voicemail transcription services
<