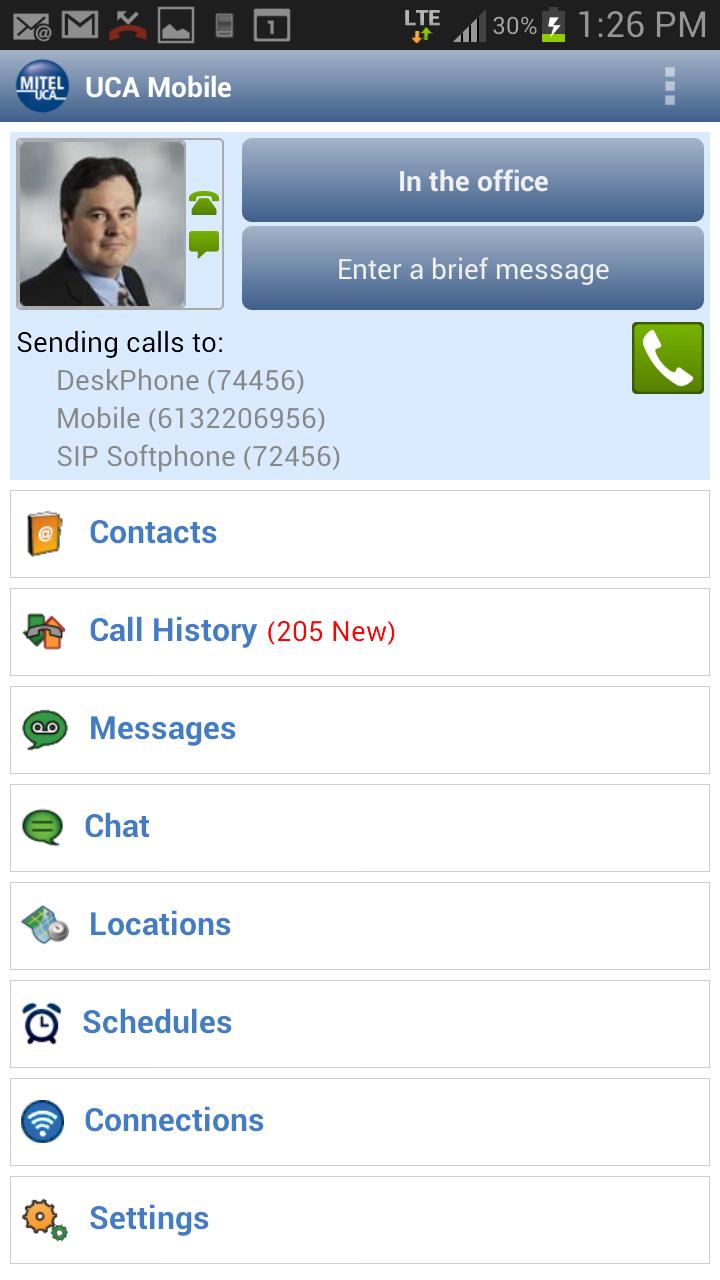 One office experience, everywhere
Mitel's MiCollab client provides a single control panel for your office communications on your desktop, on the web, and on your smartphone and tablet.
Personal Communications Hub
Stop chasing down messages and apps across different devices. Mitel's MiCollab client unifies your office experience, with a single address book with presence information on your colleagues, one voicemail to check, and information synchronized across devices.
Bring Your Own Device
Control, reroute and answer work calls however you want across devices
Private chat with colleagues across devices
One synchronized contact log and address book shared between devices
See real-time presence and availability of colleagues
Escalate chats to calls or video conferencing with a tap or a click
Launch applications and websites
Sync up your personalized call routing with your phone's GPS, so calls are intelligently and automatically routed based on where you are
Personalized call routing by time of day, by your status and by who is calling
Sync to Outlook for Email integration and Calendar integration - send calls to voicemail automatically when you are in a meeting
Personal Knowledge Base lets you sync up documents on your computer to contacts and phone calls