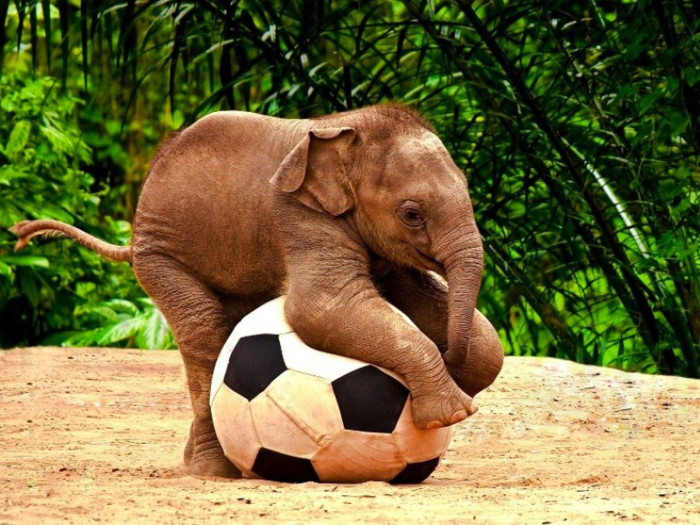 Obviously, just call (800) 640-2411 or email sales@teamextenda.com to make your life easy. Extenda makes picking a telephone system a breeze. Some of you will of course be skeptical and perhaps even standoffish, in which case you ought to see the baby animals at the L.A. Zoo to find love in your hearts again before returning to the phone purchasing trenches.
Picking your vendor
At last count, there were over 4,000 registered class C-7 contractors (low voltage voice and data installers) in California. Add to that total all of the IT guys, contractors and moonlighting network admins without licenses, and by conservative estimates one in three Californians are installing SaaS / hosted / cloud-based communications.
That means you, as a consumer, have a lot of choices.
We suggest you narrow down your choices with the following questions.
How many technicians do you employ? How many are certified on the system you are proposing? (make sure you are not going to be left in the lurch when the only tech that knows your product skips town)
Can we see a Certificate of Insurance covering your installations? (you want to see significant commercial coverage in case things go south)
Can we try your system before we buy? Alternatively, is there a money back guarantee? (good companies will let you play with the gear before committing time and money)
How long have you been in business? (longevity is good)
Can we review a sample contract for a purchase or rental? For your managed service? (helpful to understand where the gotchas are – what is covered, what is not)
What does our Total Cost of Ownership over five to eight years look like? (important to include phone, phone system maintenance and internet bills with this)
What does the initial support period look like? (nothing worse than being left in the lurch because only so many hours were built into the implementation)
Note that there are some things typically recommended for phone system shoppers that I skipped over.
Don't check references. Everyone has a brother-in-law or other pet accounts. Conduct a customer site visit instead and see the system in action.
Take awards and press with a grain of salt. Very few tests, reviews or surveys in the industry are being evaluated scientifically, unless you are measuring which vendor spent the most advertising on the reviewer's website. Same goes for industry awards -be skeptical.
Don't consider the phone system first, the vendor second. Your dream system implemented badly will disappoint, while a second tier system implemented expertly will delight you. The manufacturers really harp on small differences to drive sales, but most phone systems provide similar functionality. If you want a smooth transition, recognize that a good vendor is as important as a state-of-the-art unified communications solution.
Happy hunting!