The latest update to the Zultys Mobile™ application (v4.0) extends existing tools like real-time Presence, Instant Message (IM), Presence Notes, Single Number Contact, Call Handling and more right to your Android for increased productivity, enhanced customer service and cost savings.
Users can now log into call group or operator roles from their Android phone, allowing these power users to actually step away from their desk without handing the baton to coworkers to answer their calls for them. Inbound contact center agents (or in Zultys-speak, "ICC agents") and receptionists can handle incoming calls as if they were still at their desk.
Parked calls are now visible on the app, so mobile users can pick up and park calls as if they are in the office, making it much easier to handle calls between users taking advantage of the Bring Your Own Device (BYOD) capabilities of the MX system and their colleagues in the office.  Similarly, full visual voicemail functionality is added with the ability to set and record voicemail greetings, view deleted messages folder, access group mailboxes, create voicemail-only replies to internal users, and call people back from the voicemail screen.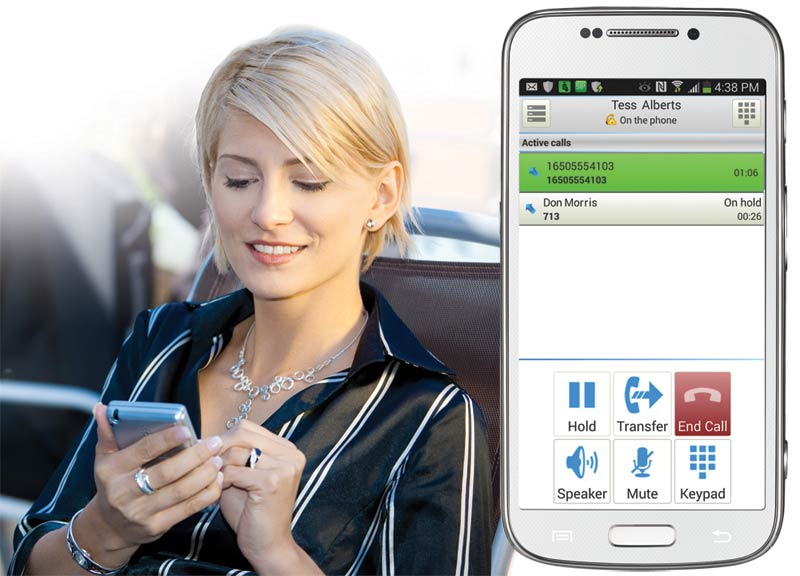 Requirements include Android 2.3 (Gingerbread) or 4.x (Ice Cream Sandwich or higher), and the latest MX software build (9.0.4 at the time of writing).  External (off-network) users should be on 3G at a minimum.